Dentist in Frederick, MD
All our professionals at Suzanne Boyle DMD maintain the highest levels of accreditation and pursue ongoing education to stay abreast of the latest trends in dentistry.
Suzanne G. Boyle, DMD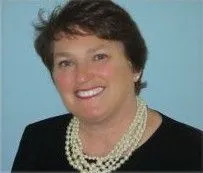 Dr. Boyle is a graduate of the University of Pittsburgh School of Dental Medicine where she received top-notch training in all aspects of General Dentistry. While combining state of the art technology and careful treatment planning, Dr. Boyle also brings a genuine warmth and compassion to her patients' dental care. She has received advanced training in all areas of general dentistry and orthodontics.
Dr. Boyle and her husband, Doug, have been Frederick residents for over 30 years and are the parents of three grown children. In her spare time, she enjoys spending time with friends and family (including 2 grandsons!), reading, and taking care of two very active pups!
Here's Dr. Boyle with her dog Riley — looks like he's ready for a check-up!