Posts for tag: oral hygiene
By Suzanne Boyle DMD
December 09, 2018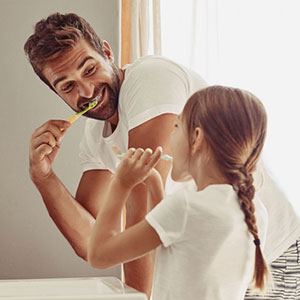 If you've ever heard your dentist or hygienist talk about "calculus," they're not referring to a higher branch of mathematics. The calculus on your teeth is something altogether different.
Calculus, also called tartar, is dental plaque that's become hardened or "calcified" on tooth surfaces. Plaque begins as soft food particles and bacteria that accumulate on the teeth, and more so if you don't properly clean your teeth every day. This built-up plaque becomes both home and food source for bacteria that can cause tooth decay or periodontal (gum) disease.
Because of this direct link between plaque and/or calculus and dental disease, we encourage everyone to perform two important oral hygiene tasks every day. The first is to floss between your teeth to remove plaque as you are unable to effectively reach those areas with a toothbrush.  Once you loosen all the plaque, the other really important task is a thorough brushing of all of the tooth surfaces to remove any plaque that may have accumulated since the last brushing. Doing so every day will catch most of the softer plaque before it becomes calcified.
Once it forms, calculus is impossible to remove by brushing and flossing alone. That's why you should have regular cleanings performed by a dental professional. Dentists and hygienists have special tools called scalers that allow them to manually remove plaque and calculus, as well as ultrasonic equipment that can vibrate it loose to be flushed away with water.
In fact, you should undergo dental cleanings at least twice a year (or as often as your dentist recommends) even if you religiously brush and floss daily. Calculus forms so easily that it's nearly inevitable you'll accumulate some even if you have an effective hygiene regimen. Your dental team can remove hardened deposits of calculus that may have gotten past your own hygiene efforts.
If you haven't been consistently practicing this kind of daily hygiene, see your dentist to get a fresh start. Not only will they be able to check for any emerging problems, they can clean your teeth of any plaque and calculus buildup so that you'll be able to start with a "clean" slate.
Calculus can be tenacious, but it not impossible to remove. Don't let it set you up for an unhealthy experience with your teeth and gums.
If you would like more information on reducing plaque buildup, please contact us or schedule an appointment for a consultation.
By Suzanne Boyle DMD
June 01, 2018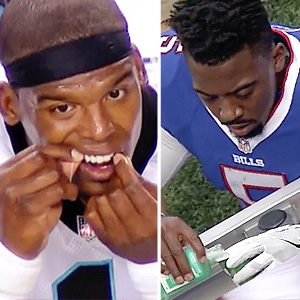 Everyone knows that in the game of football, quarterbacks are looked up to as team leaders. That's why we're so pleased to see some NFL QB's setting great examples of… wait for it… excellent oral hygiene.
First, at the 2016 season opener against the Broncos, Cam Newton of the Carolina Panthers was spotted on the bench; in his hands was a strand of dental floss. In between plays, the 2105 MVP was observed giving his hard-to-reach tooth surfaces a good cleaning with the floss.
Later, Buffalo Bills QB Tyrod Taylor was seen on the sideline of a game against the 49ers — with a bottle of mouthwash. Taylor took a swig, swished it around his mouth for a minute, and spit it out. Was he trying to make his breath fresher in the huddle when he called out plays?
Maybe… but in fact, a good mouthrinse can be much more than a short-lived breath freshener.
Cosmetic rinses can leave your breath with a minty taste or pleasant smell — but the sensation is only temporary. And while there's nothing wrong with having good-smelling breath, using a cosmetic mouthwash doesn't improve your oral hygiene — in fact, it can actually mask odors that may indicate a problem, such as tooth decay or gum disease.
Using a therapeutic mouthrinse, however, can actually enhance your oral health. Many commonly available therapeutic rinses contain anti-cariogenic (cavity-fighting) ingredients, such as fluoride; these can help prevent tooth decay and cavity formation by strengthening tooth enamel. Others contain antibacterial ingredients; these can help control the harmful oral bacteria found in plaque — the sticky film that can build up on your teeth in between cleanings. Some antibacterial mouthrinses are available over-the-counter, while others are prescription-only. When used along with brushing and flossing, they can reduce gum disease (gingivitis) and promote good oral health.
So why did Taylor rinse? His coach Rex Ryan later explained that he was cleaning out his mouth after a hard hit, which may have caused some bleeding. Ryan also noted, "He [Taylor] does have the best smelling breath in the league for any quarterback." The coach didn't explain how he knows that — but never mind. The takeaway is that a cosmetic rinse may be OK for a quick fix — but when it comes to good oral hygiene, using a therapeutic mouthrinse as a part of your daily routine (along with flossing and brushing) can really step up your game.
If you would like more information about mouthrinses and oral hygiene, contact us or schedule a consultation.
By Suzanne Boyle DMD
March 20, 2018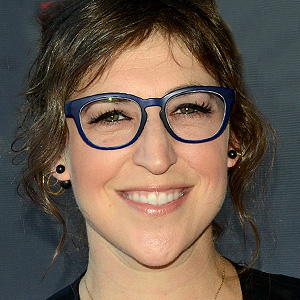 How many actresses have portrayed a neuroscientist on a wildly successful TV comedy while actually holding an advanced degree in neuroscience? As far as we know, exactly one: Mayim Bialik, who plays the lovably geeky Amy Farrah Fowler on CBS' The Big Bang Theory… and earned her PhD from UCLA.
Acknowledging her nerdy side, Bialik recently told Dear Doctor magazine, "I'm different, and I can't not be different." Yet when it comes to her family's oral health, she wants the same things we all want: good checkups and great-looking smiles. "We're big on teeth and oral care," she said. "Flossing is really a pleasure in our house."
How does she get her two young sons to do it?
Bialik uses convenient pre-loaded floss holders that come complete with floss and a handle. "I just keep them in a little glass right next to the toothbrushes so they're open, no one has to reach, they're just right there," she said. "It's really become such a routine, I don't even have to ask them anymore."
As many parents have discovered, establishing healthy routines is one of the best things you can do to maintain your family's oral health. Here are some other oral hygiene tips you can try at home:
Brush to the music — Plenty of pop songs are about two minutes long… and that's the length of time you should brush your teeth. If brushing in silence gets boring, add a soundtrack. When the music's over — you're done!
Flossing can be fun — If standard dental floss doesn't appeal, there are many different styles of floss holders, from functional ones to cartoon characters… even some with a martial-arts theme! Find the one that your kids like best, and encourage them to use it.
The eyes don't lie — To show your kids how well (or not) they are cleaning their teeth, try using an over-the-counter disclosing solution. This harmless product will temporarily stain any plaque or debris that got left behind after brushing, so they can immediately see where they missed, and how to improve their hygiene technique — which will lead to better health.
Have regular dental exams & cleanings — When kids see you're enthusiastic about going to the dental office, it helps them feel the same way… and afterward, you can point out how great it feels to have a clean, sparkling smile.
For more information about oral hygiene, please contact our office or schedule a consultation. You can read the interview with Mayim Bialik in the latest issue of Dear Doctor magazine.