Posts for tag: oral health
By Suzanne Boyle DMD
November 09, 2018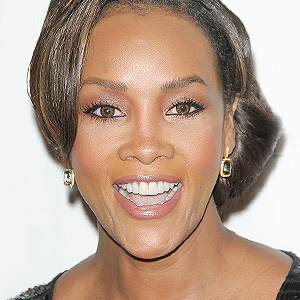 Is having good oral hygiene important to kissing? Who's better to answer that question than Vivica A. Fox? Among her other achievements, the versatile actress won the "Best Kiss" honor at the MTV Movie Awards, for a memorable scene with Will Smith in the 1996 blockbuster Independence Day. When Dear Doctor magazine asked her, Ms. Fox said that proper oral hygiene was indeed essential. Actually, she said:
"Ooooh, yes, yes, yes, Honey, 'cause Baby, if you kiss somebody with a dragon mouth, my God, it's the worst experience ever as an actor to try to act like you enjoy it!"
And even if you're not on stage, it's no fun to kiss someone whose oral hygiene isn't what it should be. So what's the best way to step up your game? Here's how Vivica does it:
"I visit my dentist every three months and get my teeth cleaned, I floss, I brush, I just spent two hundred bucks on an electronic toothbrush — I'm into dental hygiene for sure."
Well, we might add that you don't need to spend tons of money on a toothbrush — after all, it's not the brush that keeps your mouth healthy, but the hand that holds it. And not everyone needs to come in as often every three months. But her tips are generally right on.
For proper at-home oral care, nothing beats brushing twice a day for two minutes each time, and flossing once a day. Brushing removes the sticky, bacteria-laden plaque that clings to your teeth and causes tooth decay and gum disease — not to mention malodorous breath. Don't forget to brush your tongue as well — it can also harbor those bad-breath bacteria.
While brushing is effective, it can't reach the tiny spaces in between teeth and under gums where plaque bacteria can hide. But floss can: That's what makes it so important to getting your mouth really clean.
Finally, regular professional checkups and cleanings are an essential part of good oral hygiene. Why? Because even the most dutiful brushing and flossing can't remove the hardened coating called tartar that eventually forms on tooth surfaces. Only a trained health care provider with the right dental tools can! And when you come in for a routine office visit, you'll also get a thorough checkup that can detect tooth decay, gum disease, and other threats to your oral health.
Bad breath isn't just a turn-off for kissing — It can indicate a possible problem in your mouth. So listen to what award-winning kisser Vivica Fox says: Paying attention to your oral hygiene can really pay off! For more information, contact us or schedule an appointment for a consultation. You can read the entire interview with Vivica A. Fox in Dear Doctor's latest issue.
By Suzanne Boyle DMD
June 11, 2018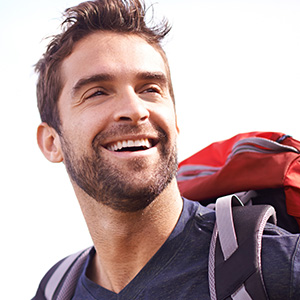 Each June, as we celebrate Father's Day, we get a chance to pay tribute to the important men in our lives. One of the best ways to do that is by encouraging them to stay healthy—and June is a great time for that, since it's also Men's Health Month. So let's take this opportunity to focus on one important aspect of maintaining good health: preventive dental care.
Preventive care includes all the measures we can take to stop disease before it gets started. One facet of prevention is encouraging people to make healthier lifestyle choices: for example, quitting tobacco, getting more exercise, and improving their diets. You can start by eliminating foods that have added sugar (like many soft drinks and processed foods) or acids (like some fruit juices and sodas, both regular and diet)—and by limiting snacks to around mealtimes, so your saliva has time to neutralize the acids in your mouth that can cause cavities.
There's increasing evidence that having good oral health promotes better overall health—and coming in for routine checkups is essential. While some men avoid the dental office until they have a problem, that isn't a wise decision. In fact, a routine dental visit is not only one of the greatest values in preventive health care—it's also one of the best ways to maintain good oral health. Here's why:
Tooth decay is among the most common chronic diseases—yet it's almost 100% preventable! A routine office visit includes an oral exam and a professional cleaning that can help stop tooth decay before it gets started. But when decay is discovered, it's best to treat it right away, before treatment gets more complex—and costly!
The major cause of tooth loss in adults is gum disease. If your gums bleed or show other signs of disease, we can help you get it under control with instruction for more effective oral hygiene, and/or appropriate treatment.
Routine exams include not only a check for tooth decay and gum disease—they also include screening for oral cancer. This isn't just for older folks: Recently, the fastest growing group of oral cancer patients has been young non-smokers. The sooner it's treated, the better the chances of a successful cure.
Good at-home oral hygiene is necessary to keep your teeth in top-notch condition. If you have questions about proper brushing, flossing, or everyday care of your mouth—this is a great time to ask. Our staff is happy to show and tell you the best practices for maintaining excellent oral health.
If you would like more information about oral health and hygiene, please call our office to schedule a consultation.
By Suzanne Boyle DMD
April 04, 2018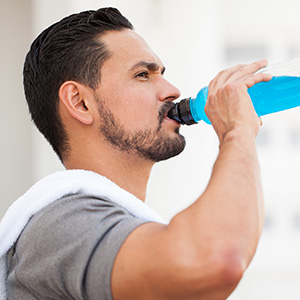 In the sports world, athletes are always looking for an edge. And it's not just college or professional sports—even Little Leaguers are focused on enhancing their performance.
That's why sports and energy drinks have rocketed in popularity. With marketing pitches promising to increase stamina or replace lost nutrients from strenuous workouts, it's not unusual to find these beverages in sports bags or the team water cooler.
But there's a downside to them regarding your dental health—they're often high in sugar and acidity. Both drink types could increase your risk of tooth decay or periodontal (gum) disease over time.
Sugar is a primary food source for the bacteria that can trigger a gum infection. They also produce acid, which at high levels can erode tooth enamel and lead to tooth decay. The risk for enamel erosion also increases with the drink's acidity.
You can lessen your risk of these unpleasant outcomes by restricting your consumption of these beverages. In fact, unless your sports activity is highly strenuous for long periods, your best hydration choice is usually water.
But if you do drink a sports or energy drink for an extra lift, be sure to take these precautions for the sake of your teeth:
Try to drink them only at mealtimes. Continually sipping on these drinks between meals never gives your saliva a chance to neutralize mouth acid. Reserving acidic foods and beverages for mealtimes will allow saliva to catch up until the next meal.
Rinse with water after your drink. Water usually has a neutral pH. This can help dilute mouth acid and reduce the mouth's overall acidity.
Don't brush right after drinking or eating. Increased acid that can occur right after drinking or eating can immediately soften tooth enamel, but saliva can neutralize and help restore minerals to tooth enamel within an hour. Brushing during this period could remove tiny bits of the enamel's minerals.
Taking these precautions will help keep sports or energy drinks from eroding your tooth enamel. Once it's gone, you won't be able to get it back.
If you would like more information on protecting your tooth enamel, please contact us or schedule an appointment for a consultation. You can also learn more about this topic by reading the Dear Doctor magazine article "Think Before You Drink: Sports and Energy Beverages Bathe Teeth in Erosive Acids."