Posts for tag: braces
By Suzanne Boyle DMD
October 10, 2018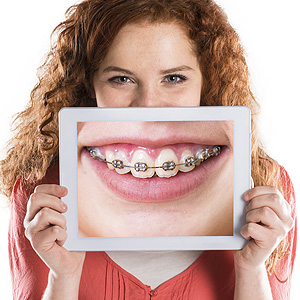 If you or a family member has problems with teeth alignment or your bite, you may be considering braces. This tried and true method can straighten out most smiles — but there's more to braces than you may realize.
For one thing, orthodontic treatment wouldn't work if it weren't for the natural mechanism for tooth movement that already exists in the mouth. It may seem your teeth are rigidly set in the jawbone but that's not how they maintain their attachment: that's the job of an elastic connective tissue known as the periodontal ligament that lies between the tooth and the bone. The ligament has tiny fibers that attach to the tooth on one side and to the bone on the other to actually hold the teeth in place, much like a hammock secured between two posts.
The ligament attachment also allows the teeth to move incrementally in response to environmental factors or the aging process. We harness this natural movement ability with braces to move teeth to a more desirable position. We first attach small brackets to the front crowns of the teeth (the visible portion) and then string arch wires through them. We then attach the wires to anchor points where we can adjust the amount of tension they're exerting through the brackets against the teeth. By gradually increasing that tension, the teeth respond as they would when any force is applied against them and begin to move.
By precisely controlling that movement we can transform a patient's smile. But we believe the advantages are more than cosmetic: the teeth will function better and will be easier to care for and keep clean. These benefits, though, have to be balanced with heightened risks for root resorption (something that occurs only about 10% of the time) in which the ends of the roots can shrink, or loss of mineral content in teeth enamel where the hardware makes it more difficult to remove bacterial plaque. These risks can be reduced by closely monitoring dental health during the entire treatment process and through stepped up efforts in daily oral hygiene.
The starting point for deciding on an orthodontic treatment is a thorough dental examination with x-rays or CT scan imaging. Once we have a complete picture of your misalignment problems and any other extenuating circumstances, we can recommend a treatment plan just for you.
If you would like more information on orthodontic treatment, please contact us or schedule an appointment for a consultation. You can also learn more about this topic by reading the Dear Doctor magazine article "Moving Teeth with Orthodontics."
By Suzanne Boyle DMD
August 31, 2018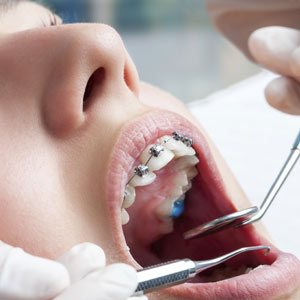 When designing your new smile, we have a lot of options for changing how individual teeth look: from whitening discolored teeth to replacing missing teeth with life-like dental implants. But the problem may not be how your teeth look — in fact, individually they may look perfect. If they're not straight, though, your smile won't be as attractive as it could be.
We can address a poor bite (malocclusion) through the dental specialty of orthodontics. By moving misaligned teeth we may be able to transform your smile without any other dental work, or it could serve as a more solid foundation for other cosmetic enhancements. To find out if orthodontics can make a difference for you, you should begin with an initial visit to your general dentist. A thorough dental examination will enable them to tell you if correcting your bite could be a good option for you. If it is, they'll most likely refer you to an orthodontist, a specialist in treating malocclusions.
The orthodontist will also perform an evaluation and get as complete a picture as possible of your particular bite problems. This examination will also include checking jaw growth and development in younger patients, how the affected teeth align with other teeth, and if your current bite is having any effect on the jaw joints. This will provide a good overview of not only the malocclusion but how it affects the rest of your mouth.
With this detailed analysis, they can then advise you on the best course of treatment. Most malocclusions can be corrected with braces or, increasingly, clear aligner trays. In certain situations, though, more specialized approaches may be needed, such as isolating only certain teeth for movement.
While orthodontic treatment takes time and can be expensive, the end result can be amazing: an improved bite that not only enhances your appearance but improves function and long-term health. Along with other cosmetic enhancements to your teeth and gums, orthodontics can give you a new sense of confidence in your smile.
If you would like more information on improving your smile with orthodontic treatment, please contact us or schedule an appointment for a consultation. You can also learn more about this topic by reading the Dear Doctor magazine article "The Magic of Orthodontics."