Posts for: May, 2018
By Suzanne Boyle DMD
May 22, 2018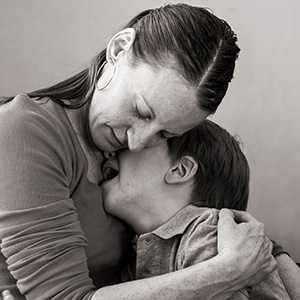 Famed educator Maria Montessori once said, "Play is the work of the child"—and most kids take their "work" very seriously. But their avid enthusiasm might also raise the risk of blunt force injuries, particularly to the mouth.
While you should certainly take steps to protect their mouth (like a custom-made guard for contact sports), you can't completely erase the risk. You should know, therefore, what to do in case of a mouth injury.
The lips, tongue, and other soft oral tissues often get the brunt of any contact injury, ranging from minor bruising and swelling to severe cuts that require medical attention. First, clean the area as thoroughly as possible to remove trapped dirt or debris in the wound. If bleeding occurs, apply continuous gentle pressure with a clean cloth or gauze for 10-15 minutes until it stops, and cold compresses for any swelling. If the wound looks deep or severe, take them to an emergency room.
Blunt force can also impact teeth in a variety of ways. If part of a tooth chips, attempt to find the pieces and see a dentist as soon as possible—they may be able to bond the pieces back to the tooth. If a tooth gets moved out of place, call your dentist immediately or go to an emergency room after hours.
If a permanent tooth gets completely knocked out, find it and rinse off any debris with clean water. Then, place it gently back into its socket, or alternatively between the child's cheek and gum or in a glass of cold milk. You'll need to see a dentist as soon as possible to have the tooth replanted. With this kind of injury, time is of the essence.
A hard impact can also fracture the jawbone, which may be suspected if the face appears distorted or the teeth can't make contact with each other when the jaws are shut. Control any bleeding, apply cold compresses or mild pain relievers to ease any pain or swelling, and go to an emergency room immediately.
A traumatic injury can heighten everyone's emotions, including yours. You can avoid your emotions turning into panic, though, by following these common sense guidelines to help your child get through this unfortunate event.
If you would like more information on handling children's dental problems, please contact us or schedule an appointment for a consultation.
By Suzanne Boyle DMD
May 12, 2018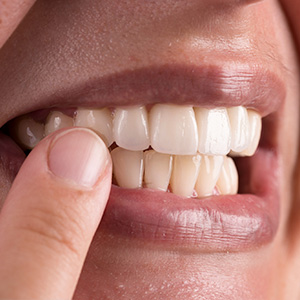 With exciting innovations in cosmetic dentistry over the last few decades, we can now transform nearly any unattractive smile. One of the best and most cost-effective of these is the porcelain veneer. These thin layers of dental porcelain are bonded over the front of chipped, slightly misaligned or stained teeth to create an entirely new look.
Veneers have evolved over time, especially with the materials they contain that give them their beauty and life-likeness. The first veneers were made mainly of feldspathic porcelain, a mineral composition known for its similarity in color and translucence to natural teeth.
But because this early porcelain had a high amount of silica (in essence, glass), and because they were created through overlaying several thin layers that weren't as strong as a single piece, they were prone to shattering. This made them problematic for teeth subject to heavy biting forces or patients with clenching or grinding habits.
The situation changed dramatically in the 1990s, when dental labs began adding Leucite, a sturdier glass-like mineral that didn't diminish the porcelain's translucence. Not only did Leucite make veneers more shatter-resistant, it also enabled dental technicians to fashion most of the veneer in one piece to further strengthen it.
More recent veneers may now incorporate an even stronger material called lithium disilicate. Because lithium disilicate has twice the strength of Leucite, veneers made with it can be as thin as 0.3 millimeters. Not only does this blend together the most desirable qualities expected of a veneer—strength, aesthetic appeal and easy fabrication—it allows for a broader range of situations and uses.
Both of these materials can be pressed or milled to assume the exact shape necessary to fit a particular tooth. The manufacturing process also allows for creating smaller veneers that can then be overlaid with porcelain for the most life-like appearance possible.
Thanks to these stronger materials enhancing the natural beauty of porcelain, we now have a wider creative palate for transforming your smile.  
If you would like more information on porcelain veneers, please contact us or schedule an appointment for a consultation. You can also learn more about this topic by reading the Dear Doctor magazine article "Porcelain Veneers: Your Smile—Better Than Ever."